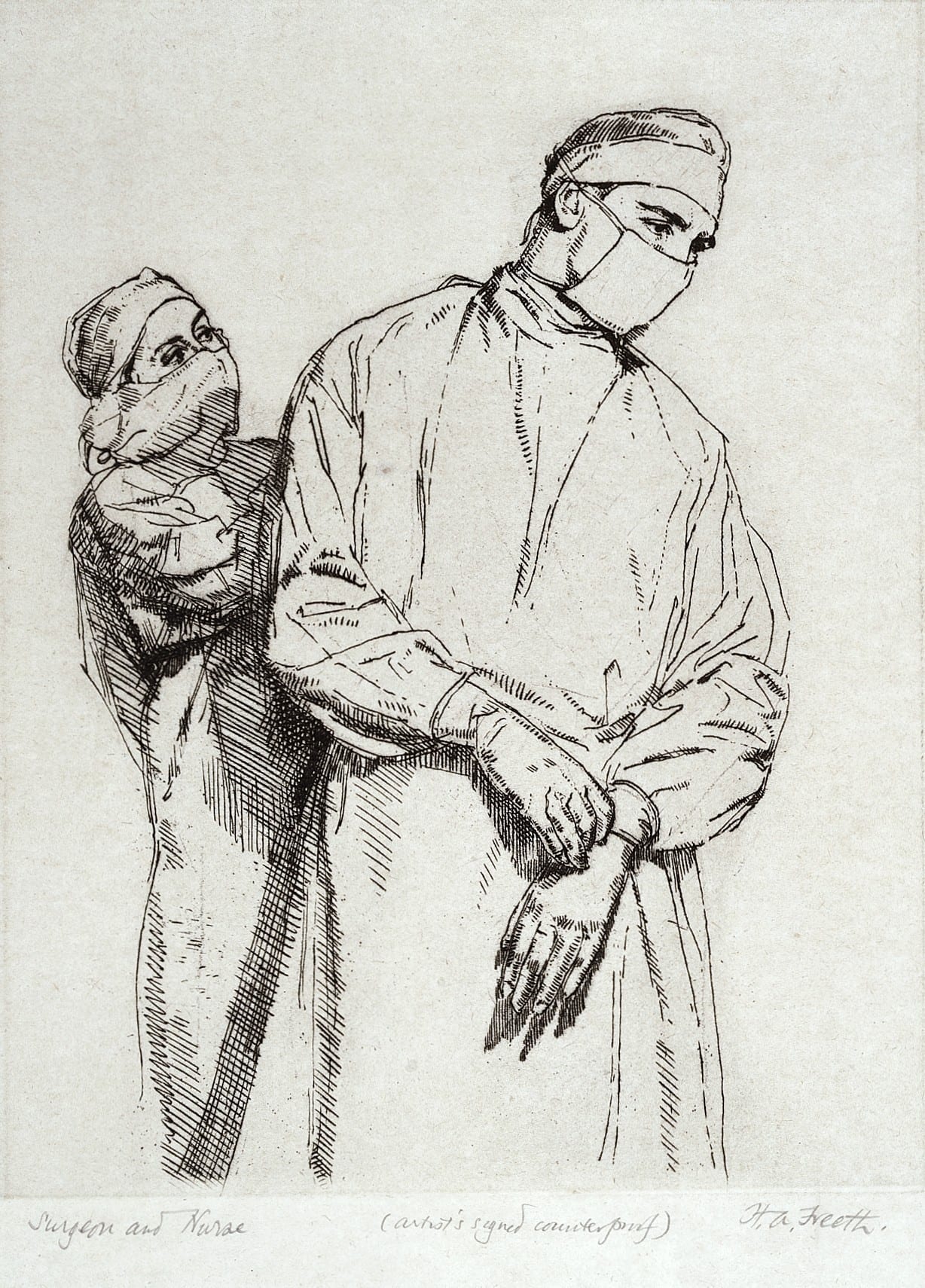 A nurse and a surgeon, both wearing gown and mask. Etching by H.A. Freeth. Copyright M, A and R Freeth. CC BY
This simple drawing of a nurse and surgeon preparing for work captures the tension in the moment just before surgery begins. Though only a small portion of either figure's face is visible, focus is clear in their eyes, and perhaps hesitation as well. Surgery is full of unknowns, even with the most well planned procedure.
Hubert Andrew Freeth (1912 – 1986) was a British portrait painter and etcher. Born in Birmingham, he studied in Rome; served in the Middle East during World War II as an official war artist; taught in London after the war; and was elected to the Royal Academy in 1965.
---